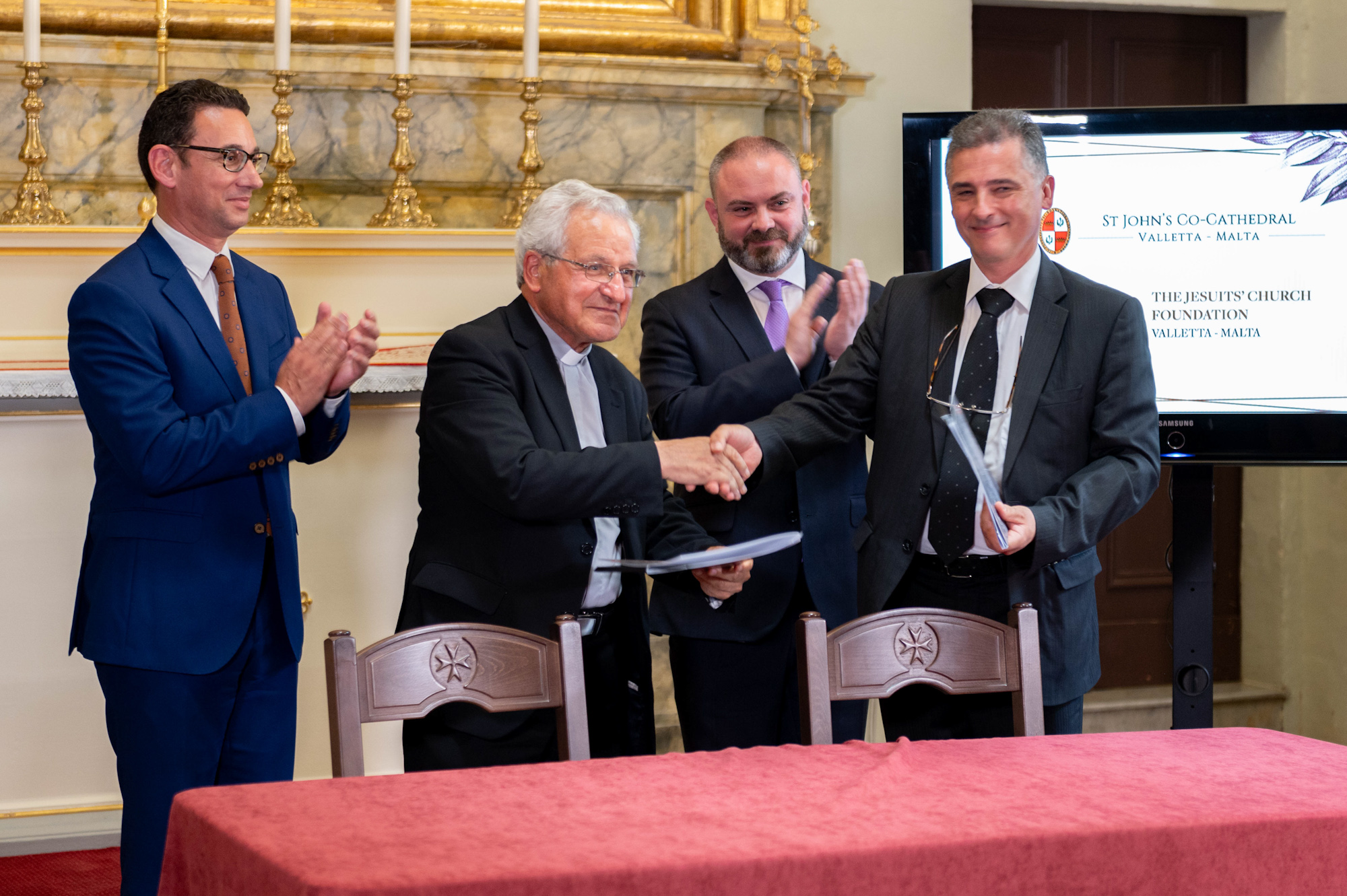 The St John's Co-Cathedral Foundation will embark on restoration projects at the Jesuits Church, Valletta
A Memorandum of Understanding detailing a collaboration between The St John's Co-Cathedral Foundation and the Jesuits Church Foundation has just been signed, thus signifying an important alliance between the two entities.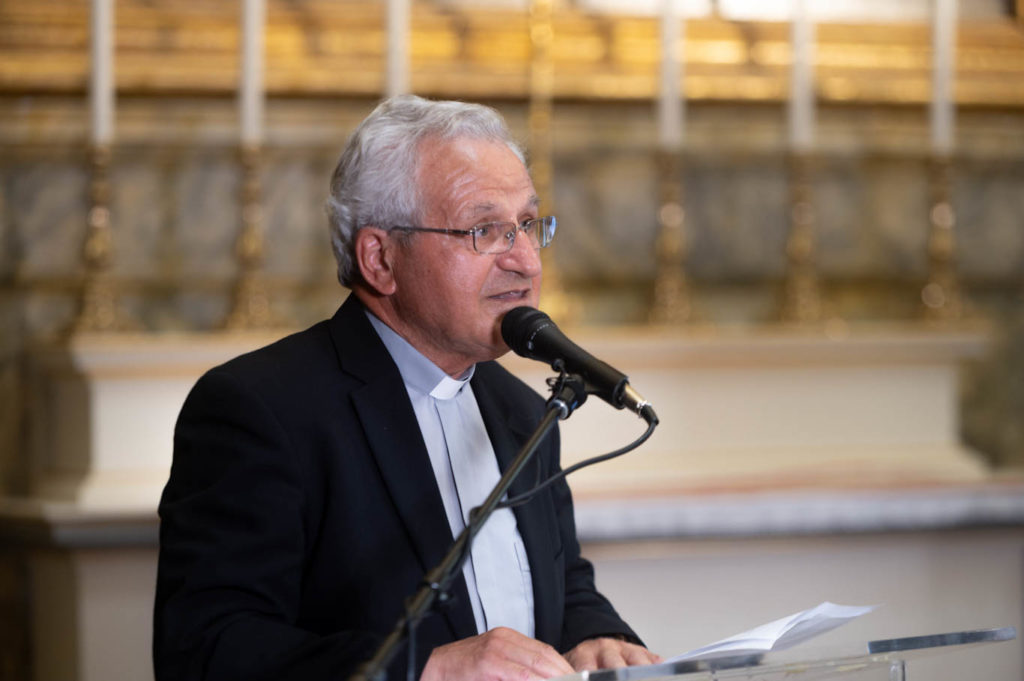 Among other goals, the Foundation will offer its services of restoration and conservation on three paintings in chapel dedicated to St Lucia and St Agatha, and the painting of Mattia Preti depicting Our Lady with the Saints, St Charles Borromeo and St Francis de Sales of the Jesuit church, funded by the St John's Co-Cathedral Foundation. "This will open the Co-Cathedral's doors to assist other Churches' restoration and conservation of their paintings and artefacts" stated Prof. Mgr Emmanuel Agius, President of St John's Co-Cathedral Foundaiton. He continued stating that, "the St John's Co-Cathedral needs to become a centre of excellence in the restoration and conservation sector, to provide a service to other entities with our technical and scientific experience which we have acquired during the past 22 years since the establishment of The Foundation in 2001".
Constructed between 1593 and 1609 by the Jesuit Order, the church of the Circumcision of Our Lord is one of the oldest and largest churches in Valletta. It was rebuilt following the Baroque style by Francesco Buonamici after sustaining extensive damage during an explosion in 1634. Nonetheless, after the Jesuits were expelled from Malta in 1768, the church remained in use. A new Foundation was established in July 2021 and to start the conservation which was in dire need.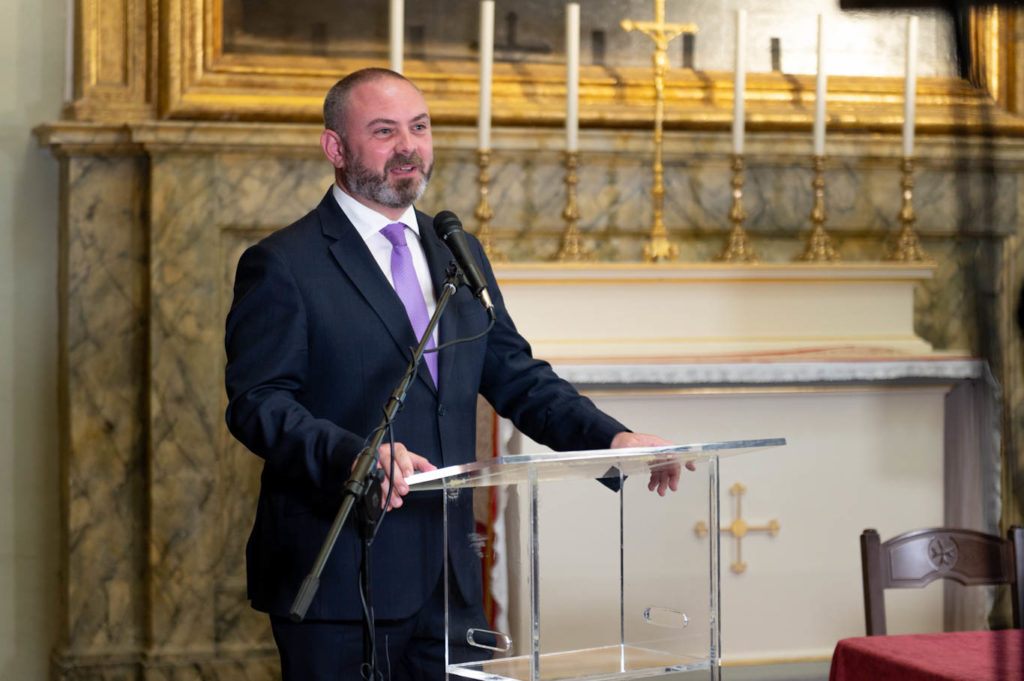 "The Foundation shares our aim: that of preserving our cultural heritage for future generations, now not only at the Co-Cathedral but also to the Jesuit Church" stated Dr Owen Bonnici Minister for Cultural Heritage, the Arts, and Local Government. "I am pleased to see St John's Co-Cathedral Foundation reaching its hands to help other entities."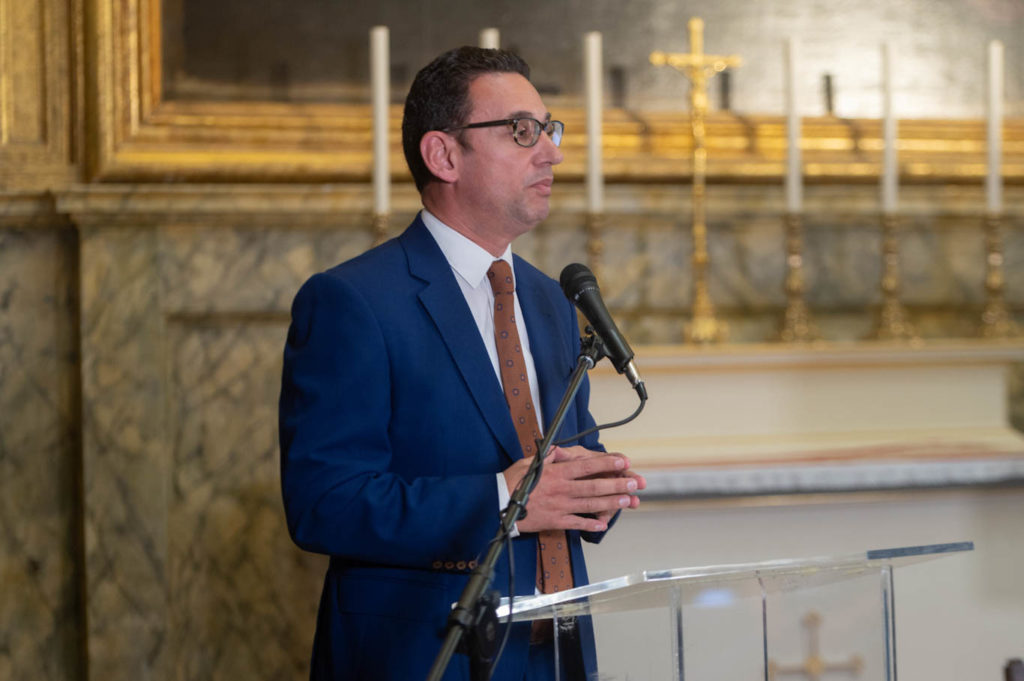 "The Archdiocese encourages other entities to emulate this collaboration on restoration and conservation of our heritage. We believe that other synergies will arise between the foundations, and this MoU is the first step" stated Michael Pace Ross, Administrative Secretary of the Archbishop's Curia.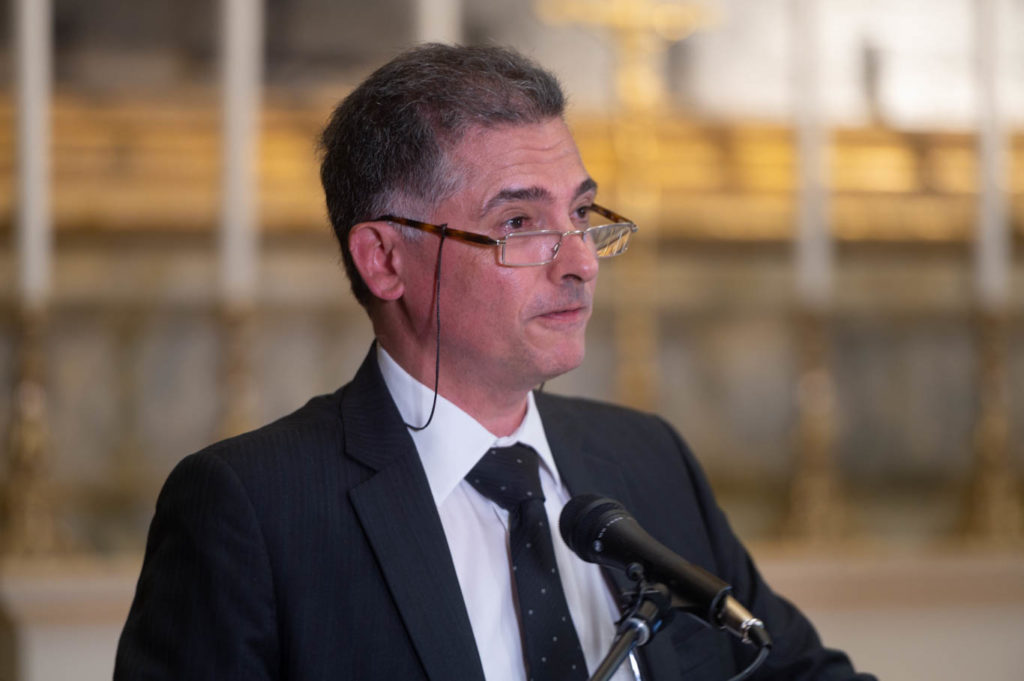 "Both The Jesuits Church and St John's Co-Cathedral share a very rich history, and are exquisite examples of high architecture and art," emphasised the Jesuit Church Foundation President, Dr David Camilleri. "By joining forces with the St John's Foundation, we can continue restoring the Jesuit Church in its pristine condition, and thus increasing the accessibility of our national heritage to all."
Photos: Archibishop's Curia, The St John's Co-Cathedral Foundation