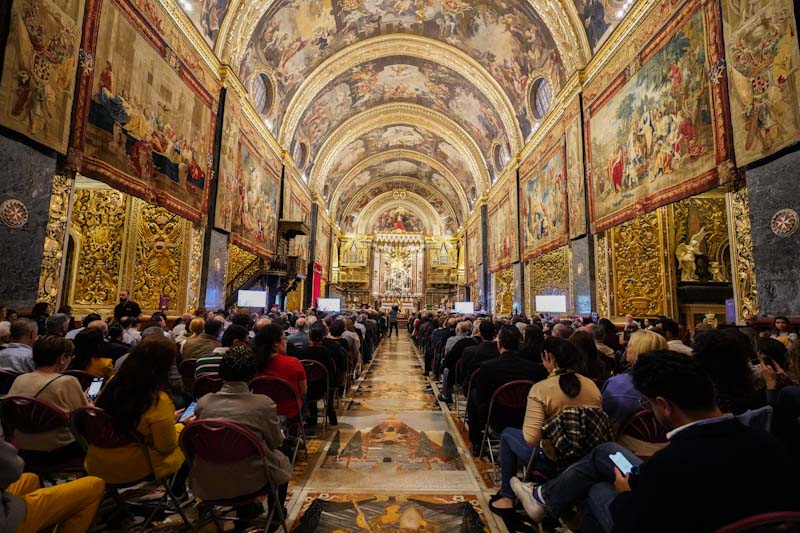 The St John's Co-Cathedral Foundation hosts successful Cultural Evening celebrating the Tapestries
On Thursday, May 25, the St John's Co-Cathedral Foundation held a captivating Cultural Evening dedicated to the art of tapestries and their profound historical significance. The event garnered an overwhelming response from a full house audience at St John's Co-Cathedral, who were thoroughly engaged and deeply interested throughout the evening.
The program featured two talks by esteemed speakers, shedding light on various aspects of tapestry art: Ms. Cynthia de Giorgio delivered a compelling presentation titled "Grand Master Perellos and his Gift of Glory," providing valuable historical insights into the tapestry's diverse meanings and its role in shaping cultural and religious narratives. Mr. Pierre Maes offered an enlightening discourse on the "Conservation Campaign of the Tapestries of St John's Co-Cathedral Foundation in Malta," showcasing the meticulous conservation methods employed to preserve these invaluable artistic masterpieces.
Attendees were treated to a visually captivating short documentary, which showcased 'The Art of Hanging Tapestries'. This immersive feature provided a closer look at the intricate craftsmanship and dedication to hang these tapestries.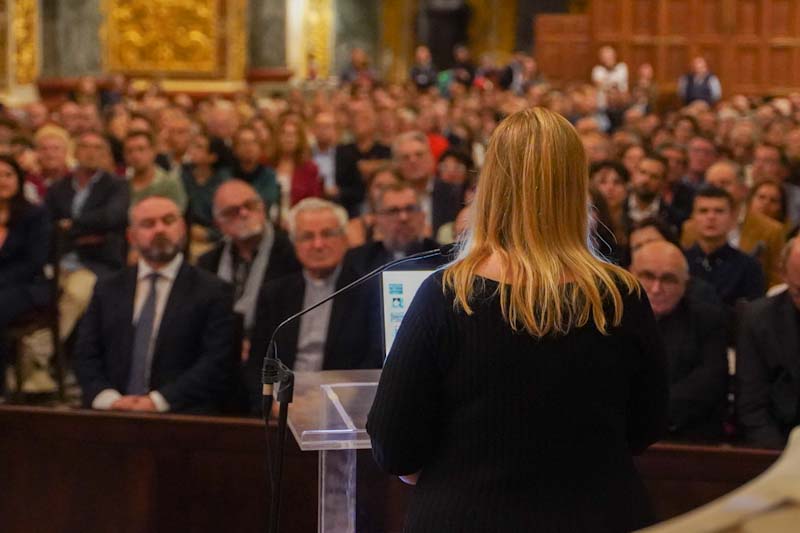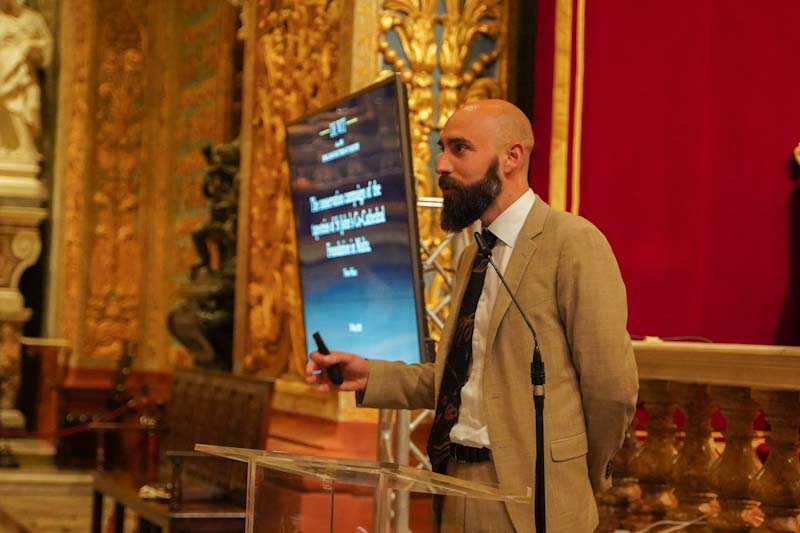 Adding to the cultural ambiance, the evening was enhanced by musical interludes performed by the talented harpist Dr Lydia Buttigieg and organist Mr. Ronald Camilleri. The St John's Co-Cathedral Foundation extends its heartfelt appreciation to all attendees for their presence and enthusiasm. To stay informed about upcoming events, the Foundation invites everyone to connect with them through their official Facebook page and the website www.stjohnscocathedral.com.