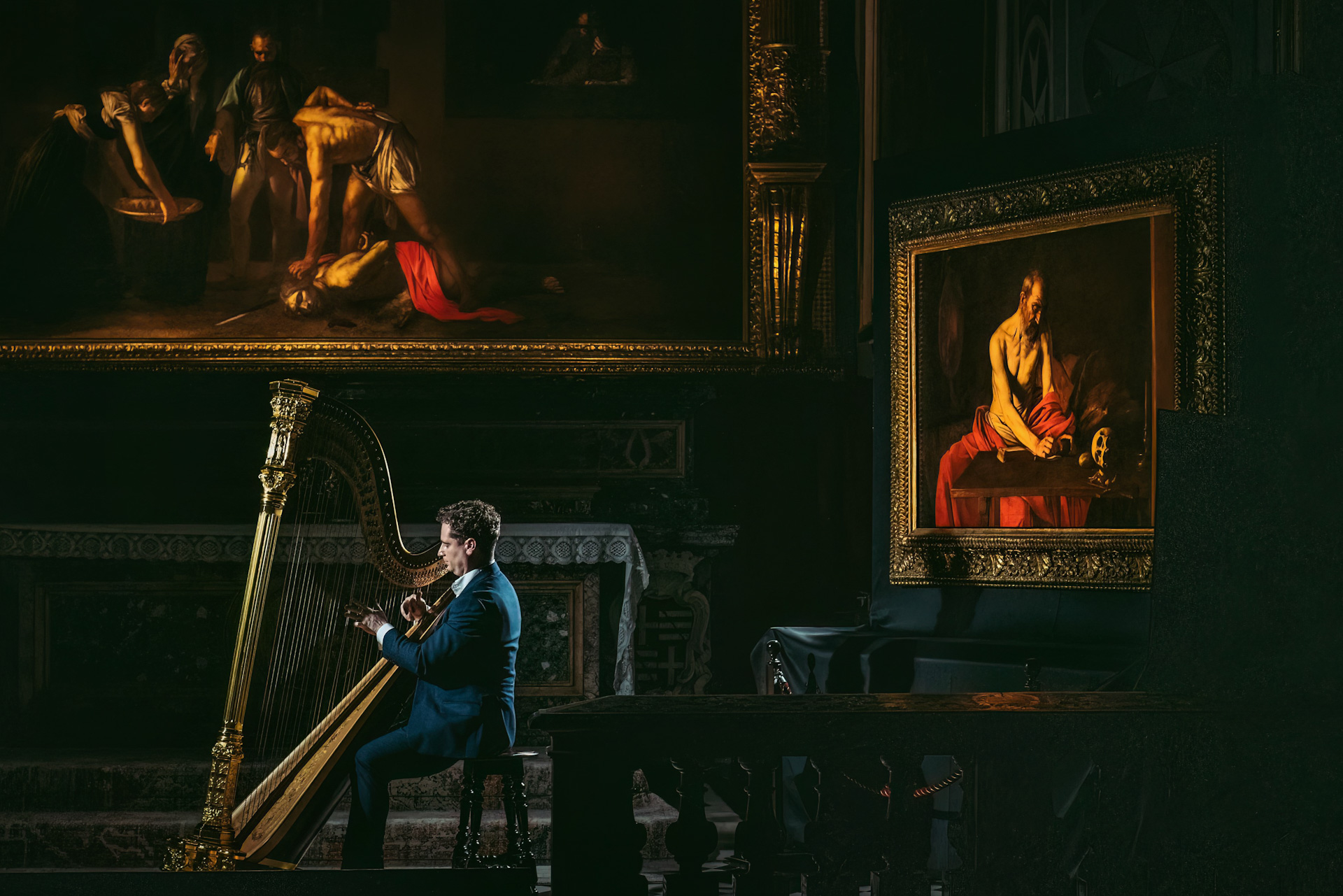 'Valletta Resounds – The Caravaggio Experience', a unique concert experience at the Oratory of St John's Co-Cathedral
St John's Co-Cathedral will house a new production of the 'Valletta Resounds' series that elegantly strings together Malta's cultural heritage with theatrical storytelling and timeless classical music. The new spellbinding concert entitled the 'Caravaggio Experience' will be performed inside the Oratory, beneath the Co-Cathedral's dramatic Caravaggio masterpieces.
The collaboration between St John's Co-Cathedral Foundation and Udjenza provides a new and innovative cultural experience to both locals and tourists. This new cultural experience showcases the magnificence of the Oratory with an enriching experience of music and theatre, performed by some of our finest artists.
Critically acclaimed Maltese musicians under the musical direction of Jacob Portelli are at the helm of the site-specific performance, bringing to life the works of Baroque Masters such as Vivaldi and Bach along with the sound of sacred Maltese music by composer Francesco Azzopardi and more. Sung to perfection by some of Malta's most esteemed sopranos, Dorothy Bezzina and Dorothy Baldacchino, the music is beautifully brought to life on the original 16th century Oratory Organ, Baroque Harp, Baroque Violin, Baroque Cello and on the Psaltery.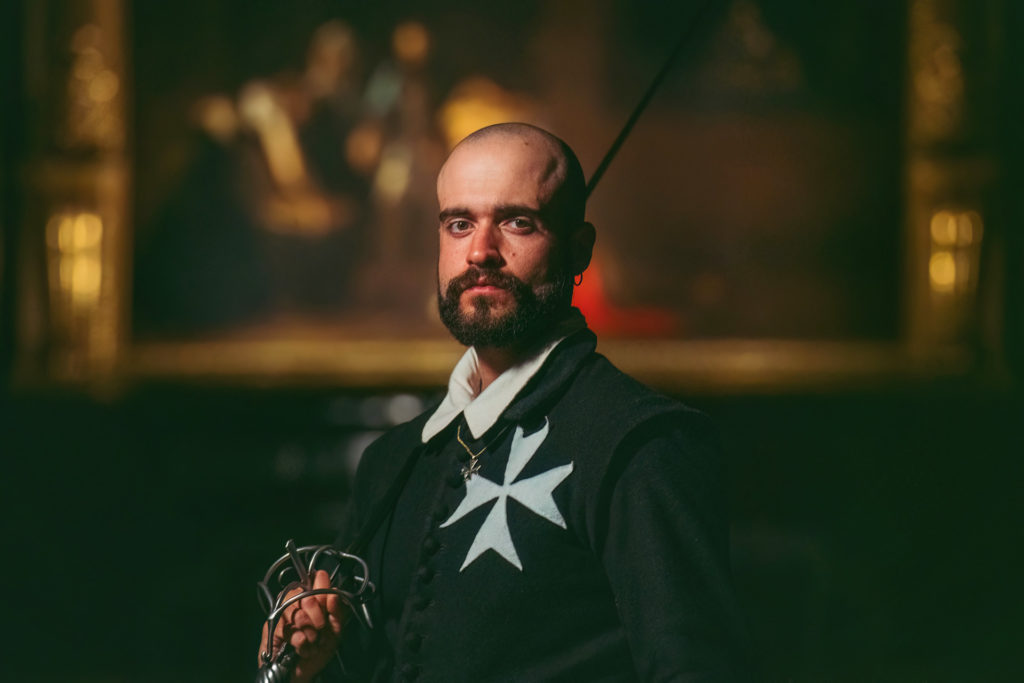 This auditory delight is woven harmoniously with tales of the Knights of St John narrated by the ever-charming and regal character of Frà Bartolomeo performed by Jeremy Grech. A highlight of the Valletta Resounds Caravaggio Experience is the music score for the atmospheric light installation on details of the Caravaggio masterpiece.
Valletta Resounds is an immersive experience that goes beyond the performative aspect. It delves deep into the history of the Knights of St John as it unravels untold stories of a time long gone through theatre, classical music and art.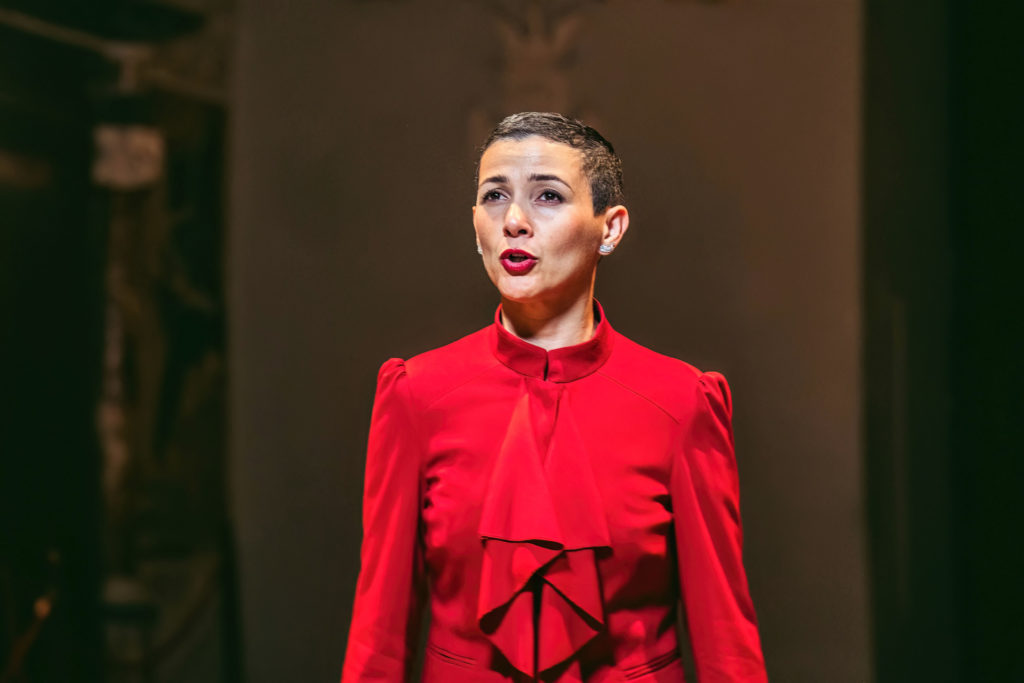 Performed weekly at 18:30, ticket holders will be granted exclusive access to the Co-Cathedral at 18:00, during the Cathedral's quieter hours. Alongside the Cathedral's majestic architecture, visitors may also enjoy rare, centuries-old tapestries that will be exhibited inside the Co-Cathedral from the 5th of May till the 24th of June following a 16-year long restoration project.
The first in a series of performances for Valletta Resounds, the Caravaggio Experience,
begins this Friday 21st April at 18:30 with doors opening at 18:00 for exclusive after-hours access to the Cathedral. Tickets may be purchased from www.showshappening.com.
Concert Dates:
April 21, 26, 28

2023

May 3, 5, 10, 12, 17, 24, 26, 31

2023

June 7, 9, 14, 16, 21

 2023
For more information visit www.udjenza.com.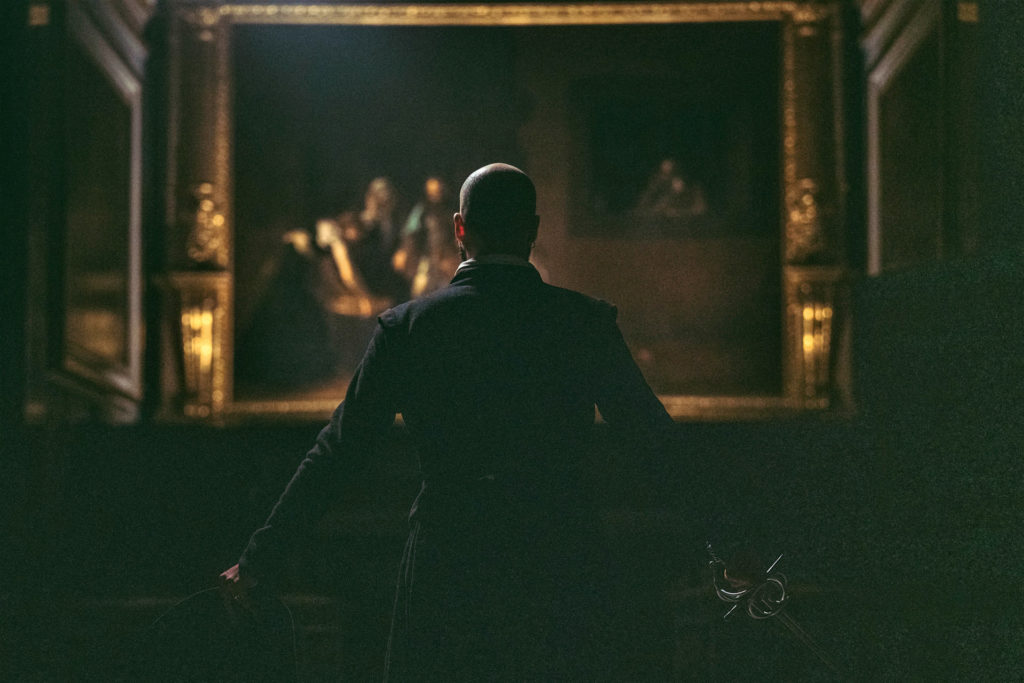 Photos: Elisa von Brockdorff