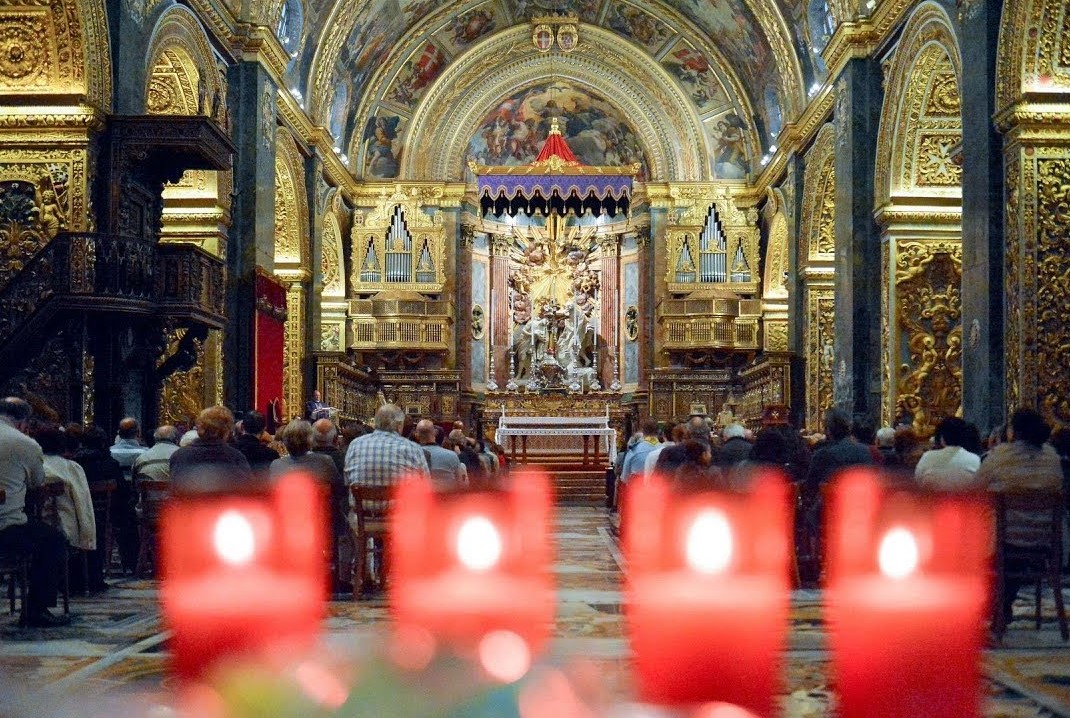 Holy Week 2023 Liturgical Celebrations
Join us during Holy Week 2023 for the Liturgical Celebrations at St John's Co-Cathedral, Valletta.
The Liturgical Celebrations are led by Archbishop Charles J. Scicluna, and times will be as follows:
MAUNDY THURSDAY – 6th April
09:00 hrs – Liturgy of the Hours
09:30 hrs – Chrism Mass
18:00 hrs – Solemn Mass of the Lord's Supper
GOOD FRIDAY – 7th April
15:30 hrs – The Veneration of the Cross, and the Holy Communion
HOLY SATURDAY – 8th April
20:00 hrs – Easter Vigil Mass – The Service of Light, Liturgy of the Word, Liturgy of Baptism and Liturgy of the Eucharist
EASTER SUNDAY – 9th April
Masses as Usual for Sundays
09:30 hrs – Mass by Archbishop Charles J. Scicluna
Click here for more information about Holy week.
Please note that due to the Holy Week Liturgical Celebrations on Maundy Thursday 6th and Good Friday 7th April St John's Co-Cathedral will be closed for visitors and groups.
The Co-Cathedral will be open again for visitors and groups on Saturday 8th April from 09:00 hrs till 16:45hrs (last entry at 16:15hrs).
Kindly note that stiletto heels and narrow heeled shoes are not permitted on the inlaid marble floor.
Photo: Curia