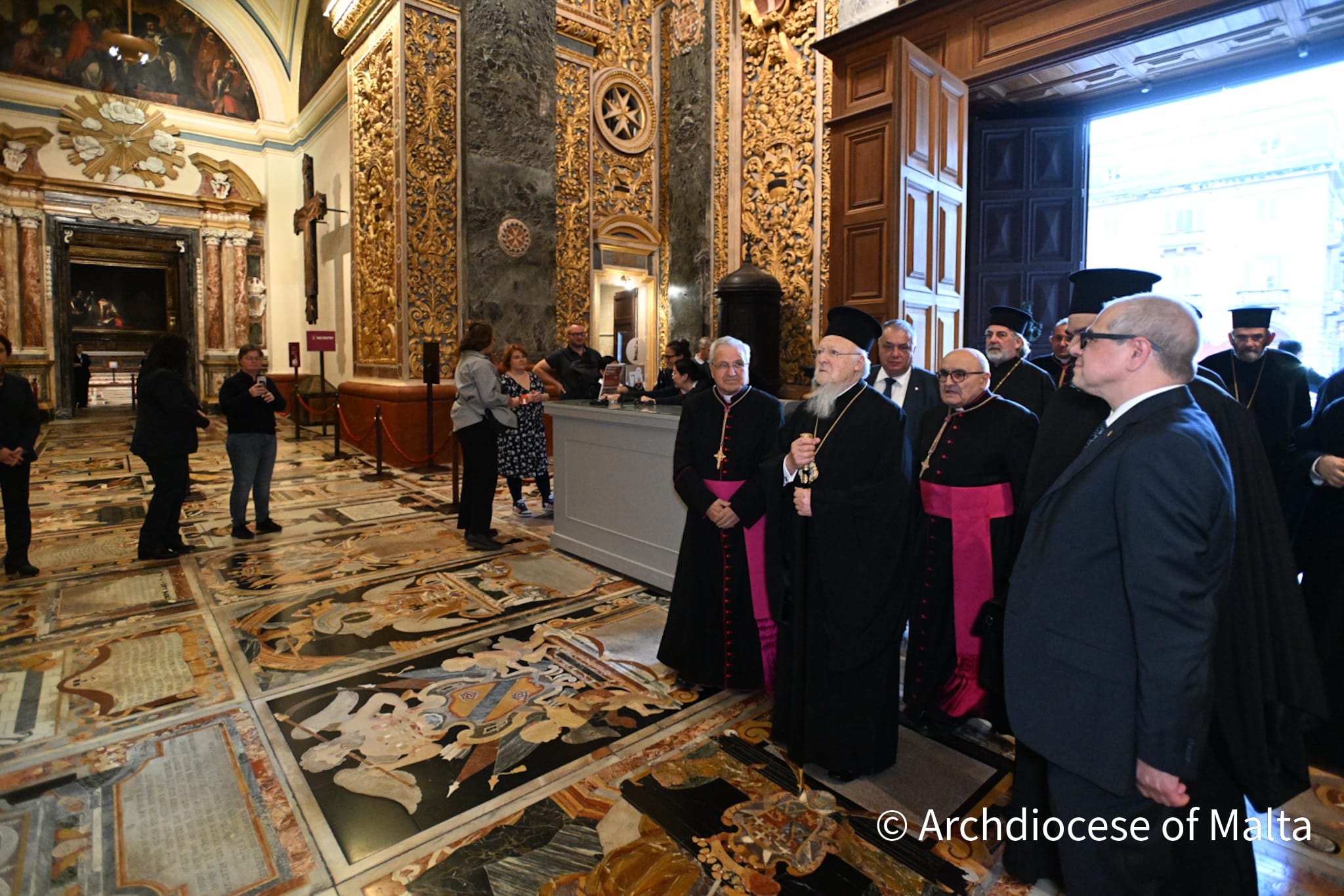 Patriarch Bartholomew I visits St John's Co-Cathedral
On Monday 5 December 2022, Bartholomew I, Archbishop of Constantinople, and Ecumenical Patriarch together with his delegation, visited St Johns' Co-Cathedral.
He was welcomed by the President of the Foundation Prof. Mgr Emmanuel Agius, the Rector Mgr Paul Carmel Vella, the President of the Cathedral Chapter Mgr Joseph Bajada, the Chancellor Mgr. Hector Scerri and the Ambassador of Malta to the Holy See Mr Frank Zammit. The Patriarch was given a tour around the Co-Cathedral by Mr Anthony Casha. The Patriarch signed the visitors' book inside the Oratory of St John the Baptist.
This evening, an Advent Ecumenical service is being held at St John's Co-Cathedral, at 6.30pm. Archbishop Charles J. Scicluna will preside, together with Patriarch Bartholomew I, in a service which will include scripture readings and chants in Greek, Romanian, Serbian and Maltese. This service is open to the public.
Photos: Curia