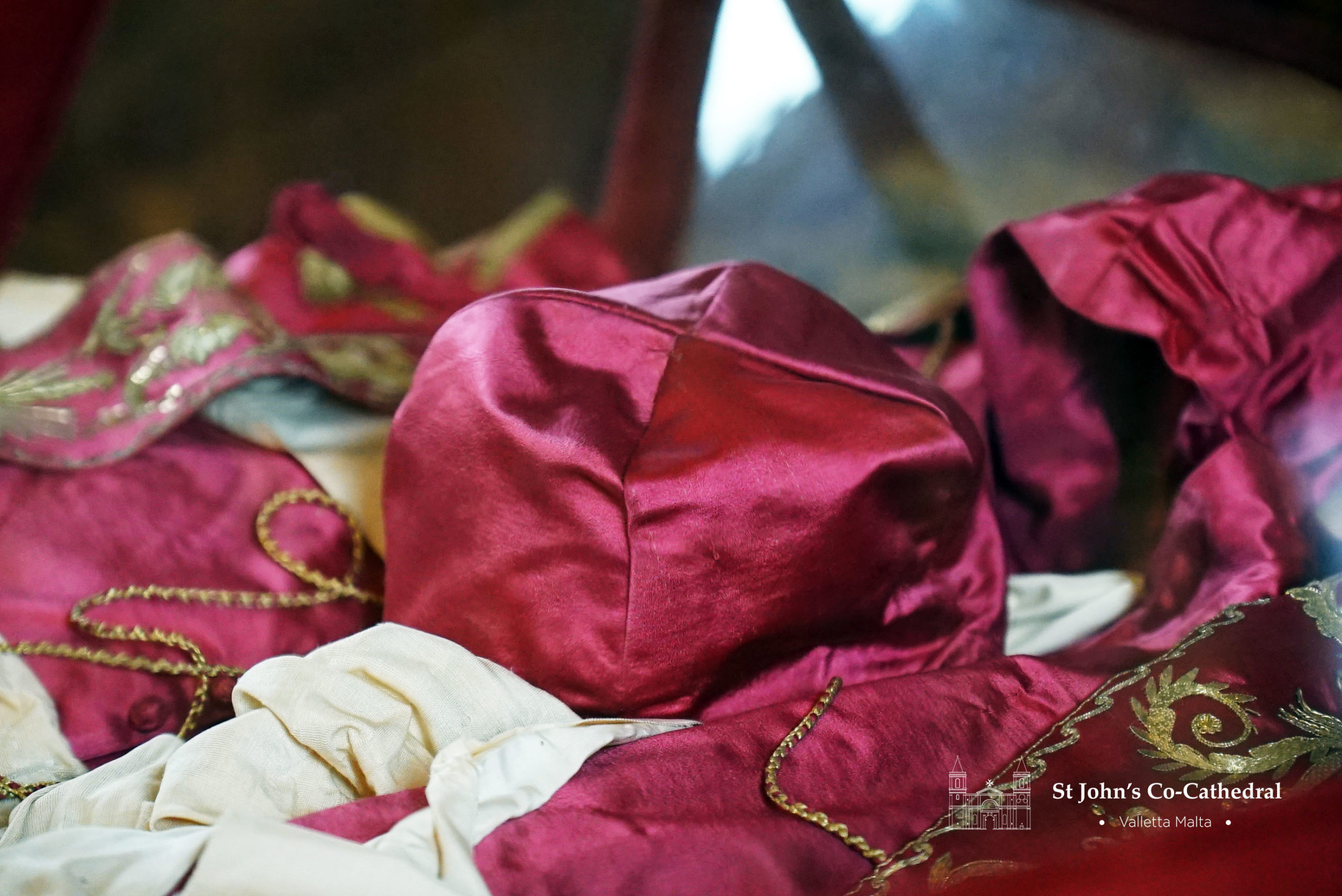 Sacred Relics of Pope St Pius V at St John's Co-Cathedral
The pontifical vestments of Pope St Pius V are brought to Malta to commemorate the 450th anniversary of his demise. These prestigious relics are being exhibited for public veneration at St John's Co-Cathedral till the 10th of November 2022.
Pope Pius V was a Dominican friar who was elected to the papacy in 1566 until his death in 1572. He is remembered as the great benefactor of Malta's Capital City, Valletta, and as a promoter of the devotion towards Our Lady of the Holy Rosary.
The public may venerate the sacred relics before and after the daily celebration of Holy Mass.
His pontificate will be celebrated on two occasions: a commemorative event with musical interludes and reflections on Friday 21st October at 7.30 pm, and a solemn Pontifical Mass presided by H.G. Archbishop Mgr Charles Jude Scicluna on Sunday 30th October at 9.30 am at St John's Co-Cathedral, Valletta. The Mass will be broadcasted on TVM. The public is cordially invited to attend the celebrations.
The St John's Co-Cathedral Foundation is coordinating the advent of the prestigious relics thanks to H.E. Mr Frank Zammit, Ambassador of Malta to the Holy See, with the support of the Office for the Liturgical Celebrations of the Supreme Pontiff, Malta Tourism Authority, the National Development and Social Fund, Malta Development Bank, Air Malta plc, Palazzo Ignazio, Central Bank of Malta, the Malta Police Force and Malta International Airport.