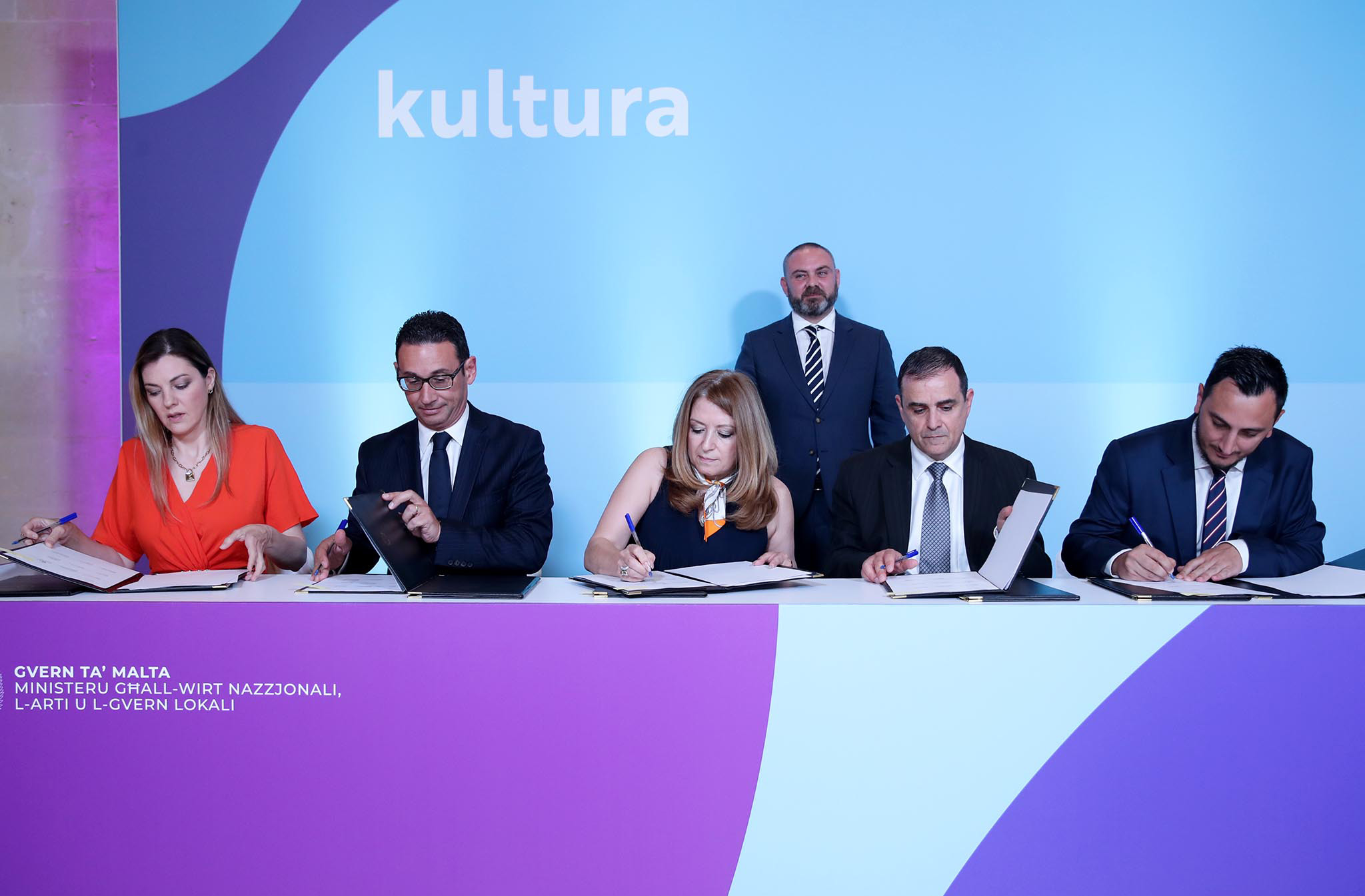 The St John's Co-Cathedral Foundation joins the European Research Infrastructure for Heritage Science with other local heritage entities
Malta constitutes the national node for the European Research Infrastructure for Heritage Science
On Monday 7 June, Minister for the National Heritage, the Arts, and Local Government Owen Bonnici presided over the signing a Memorandum of Understanding between Maltese heritage entities, forming the Malta National Node of European Research Infrastructure for Heritage Science (E-RIHS). E-RIHS consists of a partnership of 13 countries as founding members, including Malta, and involves over 100 heritage science institutions from all over Europe. The E-RIHS Malta National Node will consist of the Ministry for the National Heritage, the Arts and Local Government, the St John's Co-Cathedral Foundation, the Superintendence of Cultural Heritage, Heritage Malta, the Restoration Directorate, the National Archives, Malta Libraries, nine University of Malta departments and faculties, and the Archdiocese of Malta.
Minister Bonnici stated that, "This agreement is an important step in paving the way for full collaboration in heritage and research in a European framework set up to strengthen and expand the use of science in the field of heritage." The Permanent Secretary in the Ministry for the National Heritage, the Arts, and Local Government Joyce Dimech explained the work done by Maltese heritage entities which did not only collaborate together, but with the University of Malta they reached a formal agreement for the benefit of our national heritage. The permanent secretary also mentioned how partnerships in Research Infrastructure such as E-RIHS would continue to strengthen our collaboration at European level.
This pan-European research infrastructure supports research on heritage science, which encompasses interpretation, preservation, documentation, and management of heritage, with a mission to deliver access to heritage researchers on high-level expertise, data, laboratories, equipment, and facilities. The goal is to integrate world-leading European facilities into an organisation with a leading role within the global heritage science sector, drawing together a cross-disciplinary community of researchers and users, supporting advancements in heritage science through networking, innovation, training, and education.
The E-RIHS consortium thus promotes good practice in heritage research. It develops or advances methods designed to respond to the specific needs of cultural heritage assets, whether material or digital: objects, collections, buildings, and sites.​​
Source: DOI
Photo: DOI, Clodagh O'Neill