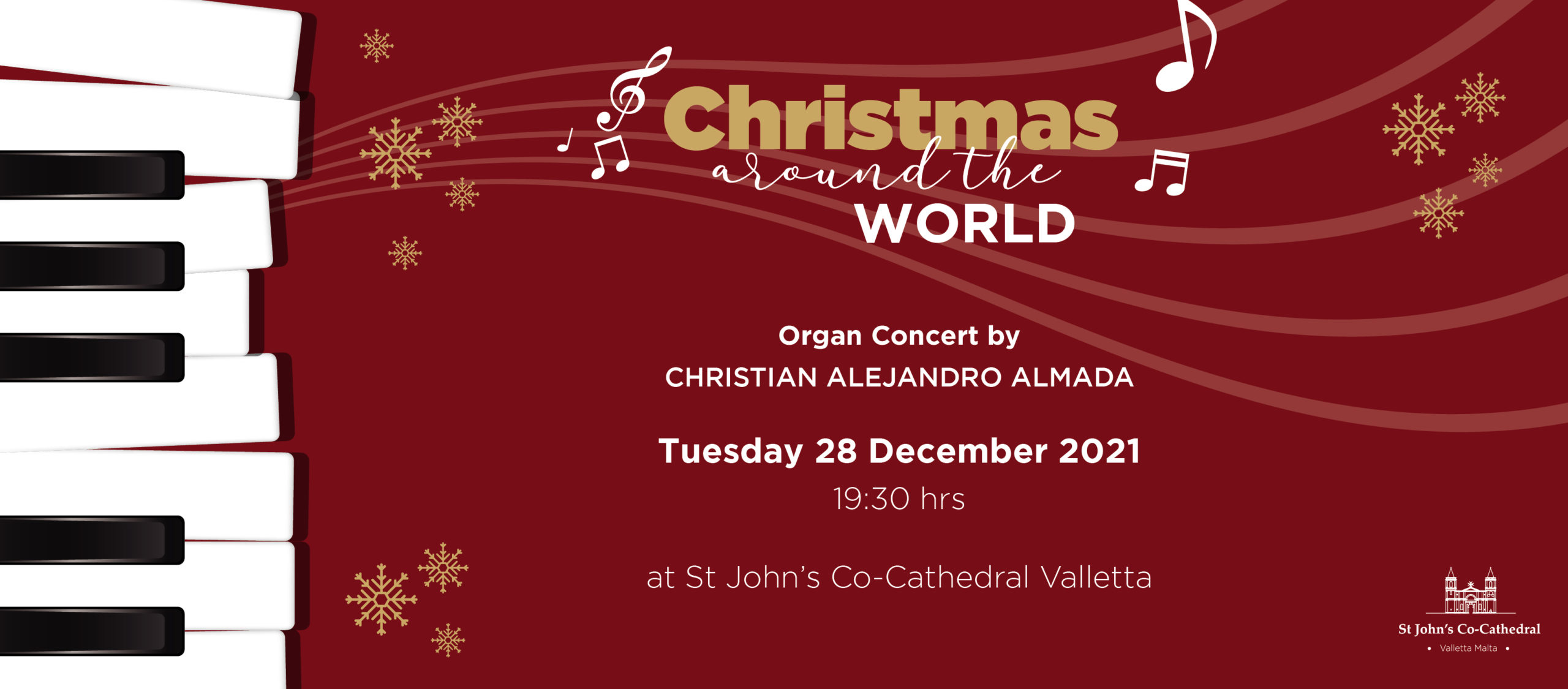 Event: Christmas Around the World | Organ Concert by Christian A. Almada
Organ Concert by Mro Christian Alejandro Alamada, organist at the Papal Basilica of St Paul Outside the Walls (Rome).
On Tuesday 28 December 2021 at 19:30 hrs, at St John's Co-Cathedral, Valletta.
This event is brought to you by The St John's Co-Cathedral Foundation.
Important Information
Ticket booking is now open.
Tickets will be allocated on a first-come-first-served basis and are subject to availability.
Ticketholders will now be required to present their Vaccination Certificate on entry to The St John's Co-Cathedral in order to gain access to events and to help reduce the risk of spread of COVID-19.
Guests are kindly requested to refrain from wearing stiletto/narrow heels.
The use of flash photography is strictly prohibited.