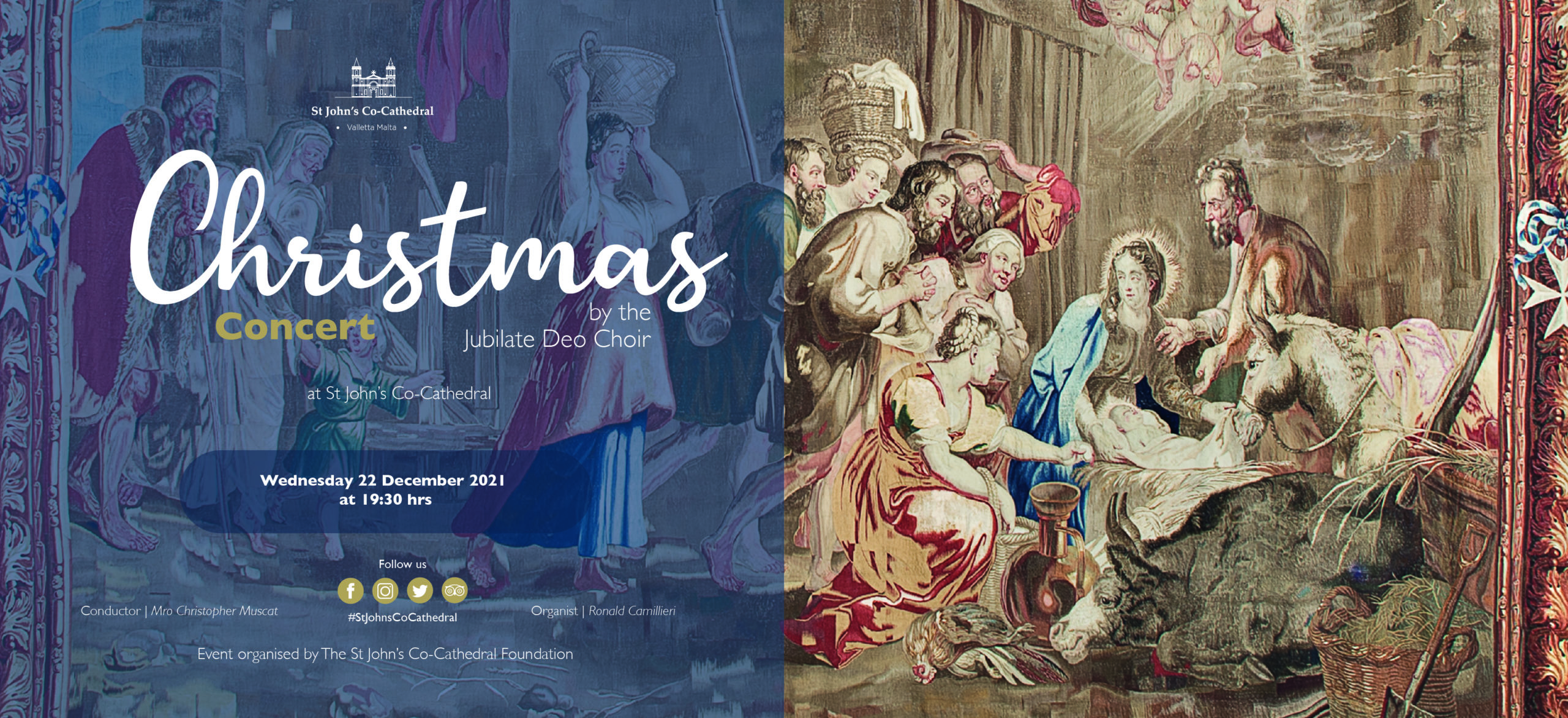 Christmas Concert 2021 | St John's Co-Cathedral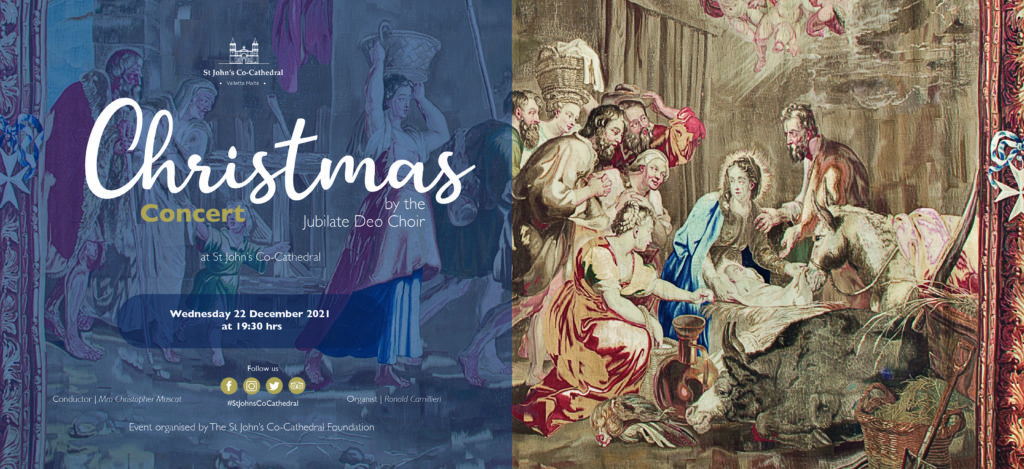 The Jubilate Deo Choir will be presenting the annual Christmas Concert with Traditional & International Carols, accompanied by organist Ronald Camilleri.
Music Director: Christopher Muscat – Director of Music of the Archdiocese of Malta and Maestro di Cappella of the Metropolitan Cathedral
Wednesday 22 December | 19:30 hours at St John's Co-Cathedral
Important Information
Tickets will be allocated on a first-come-first-served basis and are subject to availability.
Ticketholders will now be required to present their Vaccination Certificate on entry to The St John's Co-Cathedral in order to gain access to events and to help reduce the risk of spread of COVID-19.
We kindly note that stiletto heels and narrow heeled shoes are not permitted on the inlaid marble floor.
The use of flash photography is strictly prohibited.