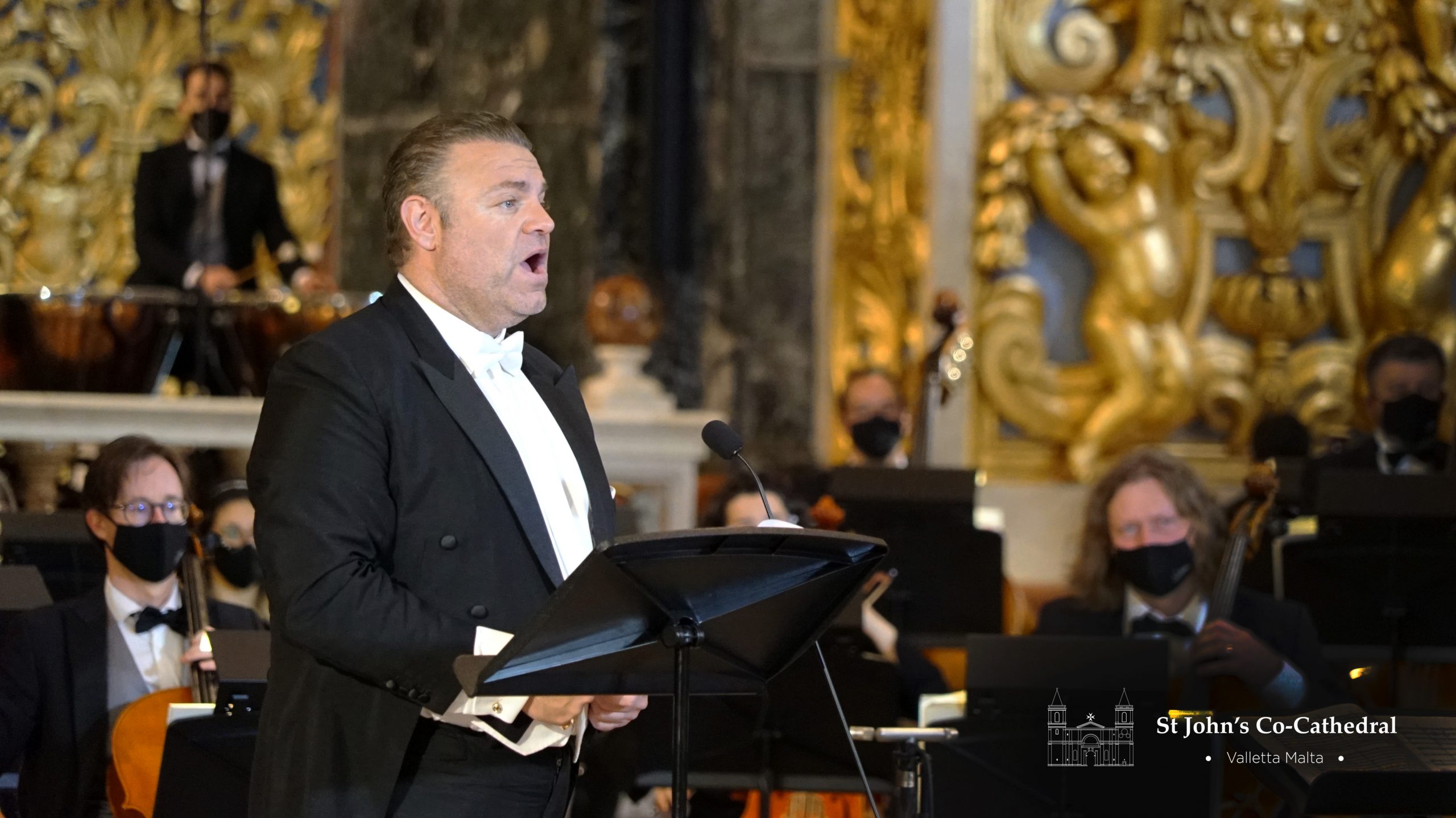 Watch: Joseph Calleja – Sacred Music from St John's
St John's Co-Cathedral was featured during an online-TV concert: 'Joseph Calleja – Sacred Music from St John's' during Holy Week 2021. This broadcast was delivered in collaboration with the St John's Co-Cathedral Foundation which hosted all performers and crew during a two-day recording at the Co-Cathedral. Calleja said:
"If I am the voice of Malta this Cathedral is the Cathedral of Malta, it's known around the world…and invariably all my guests who I bring to visit Malta they remain astounded – 'such a small Island having such a jewel'".
This sacred concert featured the Maltese Tenor Joseph Calleja, together with celebrated soprano Sondra Radvanovsky, bass-baritone Christian Van Horn, the Maltese mezzosoprano Marvic Monreal, and the Malta Philharmonic Orchestra under the conductor Ramón Tebar.
On Maundy Thursday the concert was broadcasted online on Classic FM's, and 'Visit Malta' Facebook Pages, reaching over 95,000 views, and later televised on Good Friday on TVM and online on tvm.com.mt.
Click here to watch the Sacred Concert on Facebook.
Photo: The St John's Co-Cathedral Foundation