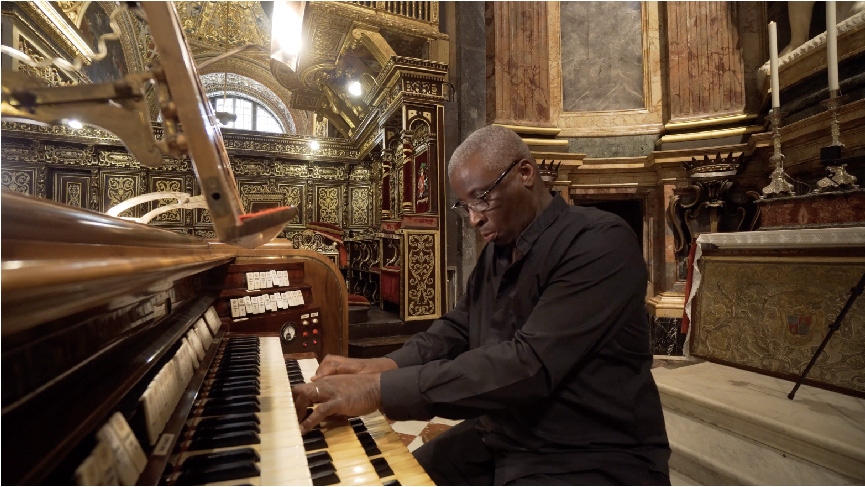 Watch: Wayne Marshall at St John's Co-Cathedral
Renowned UK conductor, pianist, and organist Wayne Marshall will perform an organ recital at St John's Co-Cathedral, Valletta, Malta. This online event will be broadcast on Tuesday 8 September at 12.00 hrs on the Co-Cathedral's Facebook Page and YouTube Channel.
A renowned interpreter of Gershwin, Bernstein, Ellington and other 20th-century American composers, Marshall became principal guest conductor of the Orchestra Sinfonica di Milano Giuseppe Verdi in September 2007.
Other activities include improvisation, jazz, radio and television presenting and composition, and his setting of the Magnificat and Nunc Dimittis is published in the Faber New Choral Works series. His conducting seasons have included the Dresden Philharmonic, Strasbourg Philharmonic, Dallas Opera and Opéra Comique, Swedish Radio Orchestra and Maggio Musicale.
On the Feast of Our Lady of Victories, Marshall will perform Bach's famous Toccata & Fugue in D minor, Vierne's Final from Symphonie no.1 and Widor's Toccata from Symphonie no. 5.
This musical performance was brought to you by The St John's Co-Cathedral Foundation.
Photo/Video: © The St John's Co-Cathedral Foundation 2020