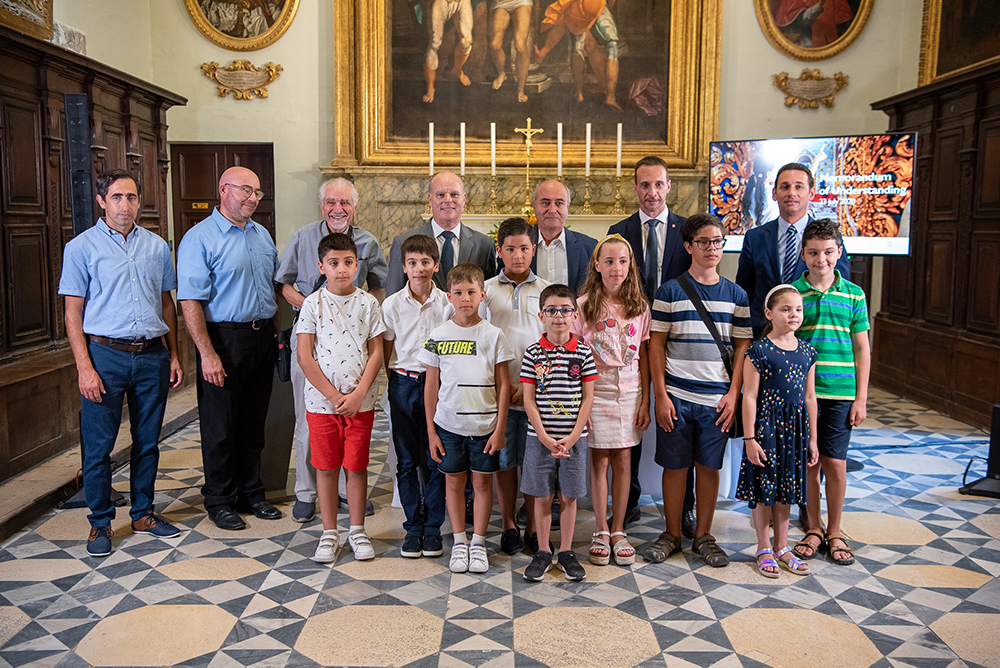 Collaboration agreement between The St John's Co-Cathedral Foundation and Heritage Malta
A Memorandum of Understanding detailing a collaboration between Heritage Malta and the St John's Co-Cathedral Foundation has just been signed, signifying an important alliance between the two entities.
Among other goals, the National Agency and the Foundation will explore the possibility of integrating visits to the Co-Cathedral within Heritage Malta's passport schemes for children, students and seniors. "This will open the Co-Cathedral's doors to a significantly wider audience," stated Michael Pace Ross, the Archbishop's Curia's Administrative Secretary. The entities will also explore ways of combining a visit to the Co-Cathedral with a visit to MUŻA, the Malta National Community Art Museum, a unique platform for the arts, bridging the gap between the artist and the public.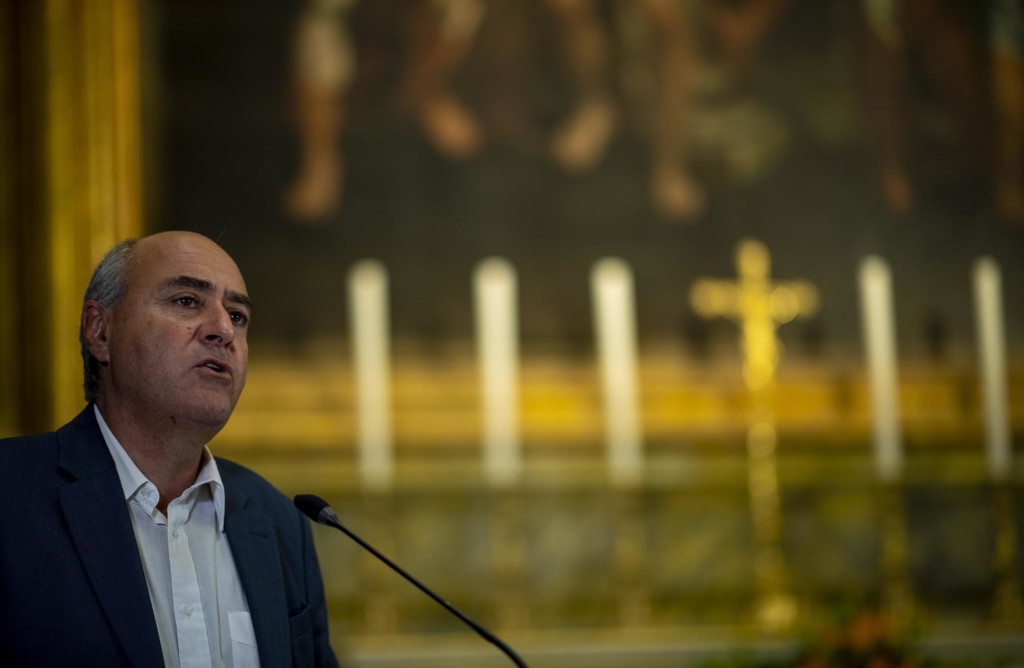 "I am convinced that this Agreement will help us enrich the services we offer to the public," explained Mario Cutajar, Heritage Malta's Executive Director.
"The St John's Co-Cathedral Foundation continually aims to achieve the most excellent level of restoration and conservation of our heritage. Through this Agreement, we will be sharing our experience, knowledge and resources on the matter with the National Agency," stated Wilfrid Buttigieg, the Foundation's President. He mentioned that although the Co-Cathedral is Malta's most visited tourist location and in a way can be deemed to be a stand-alone monument – in matters of collaboration the Foundation seeks to enter into a dialogue of mutual co-operation with other leading entities such as Heritage Malta. The President emphasised that the pandemic has reminded us how vulnerable we all are and the commonalities we have – even though the collaboration with Heritage Malta had started well before the pandemic and thus was already auguring well for a sound future between the two entities."
The press conference was also attended by a group of children and their parents who had previously visited the Co-Cathedral. Mr Buttigieg said that during their visit the Foundation had heard how important the value of the Heritage Malta passport scheme is to them.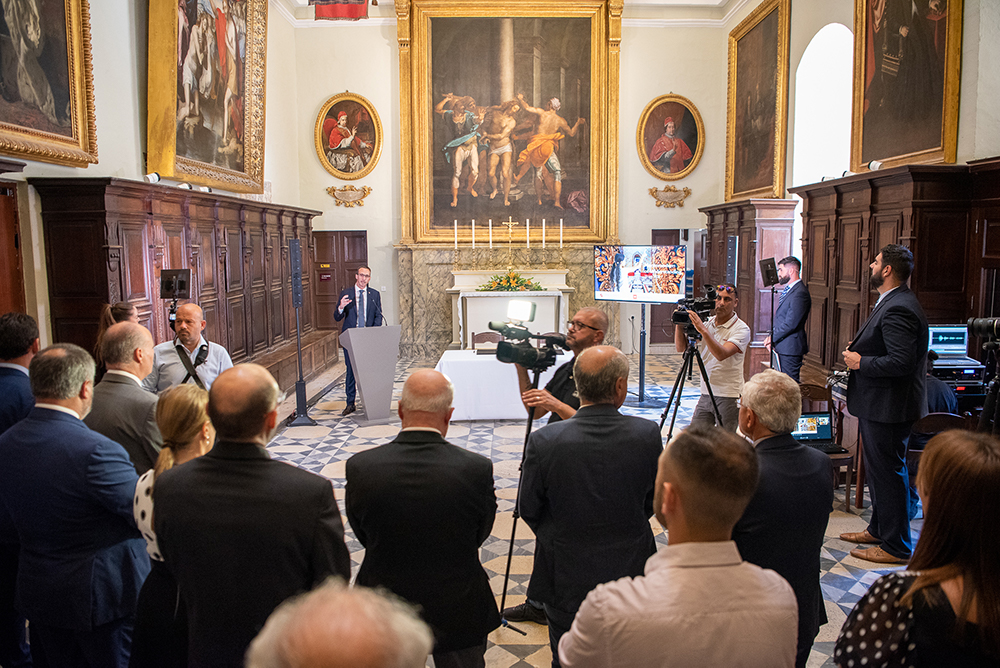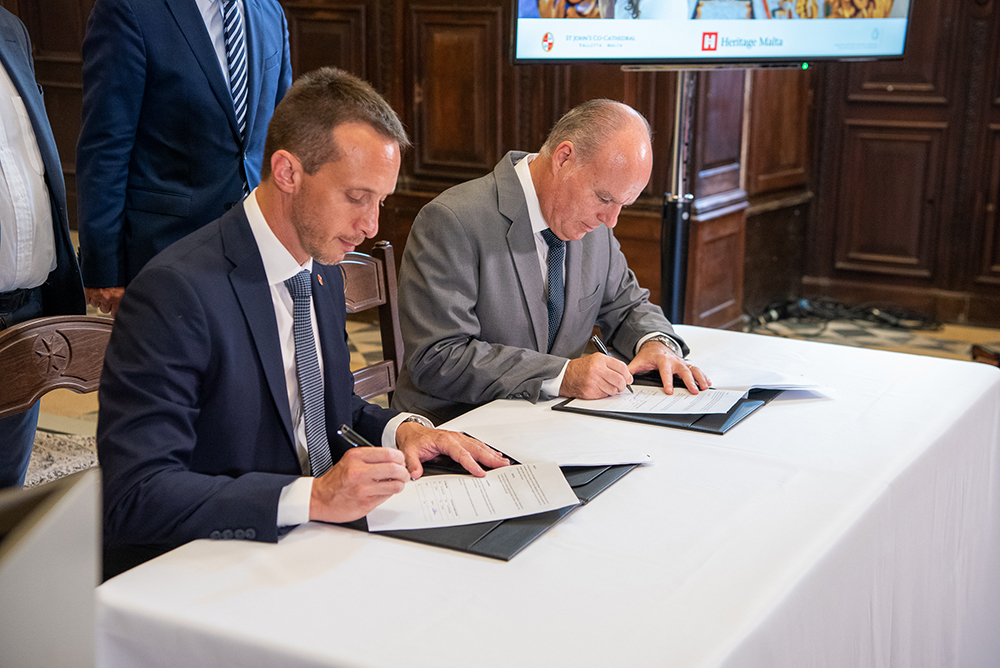 "Both MUŻA and St John's Co-Cathedral share a very rich history, and are exquisite examples of high architecture and art," emphasised Heritage Malta's CEO, Noel Zammit. "By joining forces with the Foundation, Heritage Malta is once more increasing the accessibility of our national heritage to all."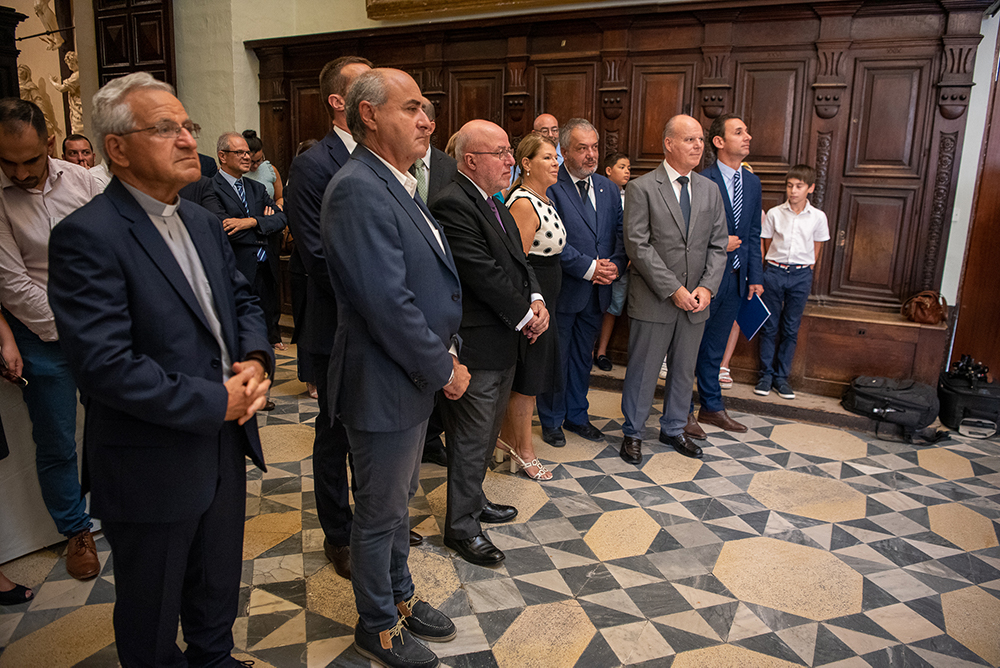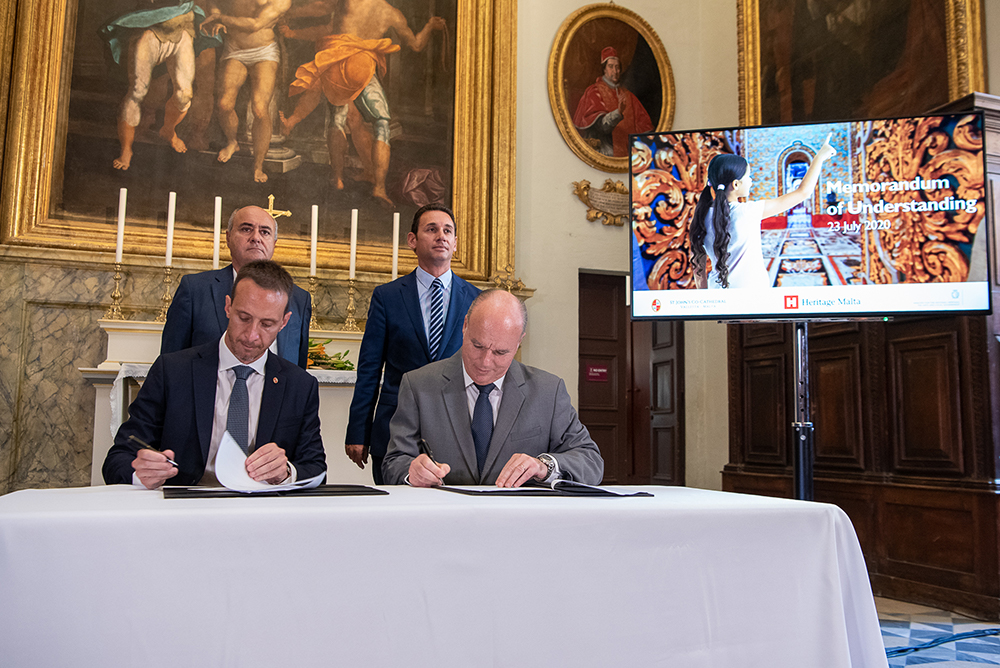 Video: The St John's Co-Cathedral Foundation
Photos: DOI/MHAL