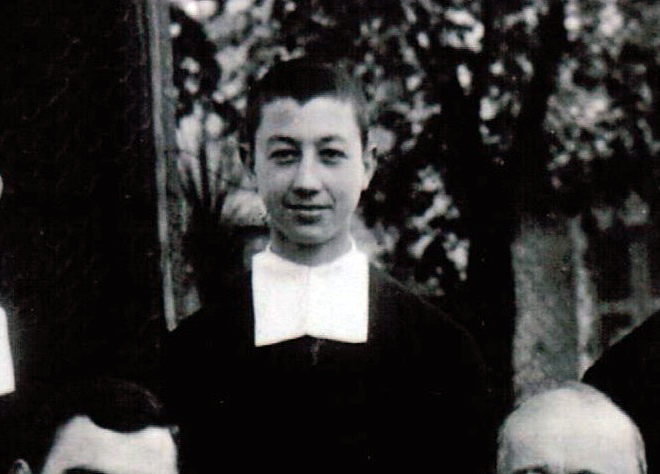 Literary Evening – The Life of Brother Louis Camilleri FSC
A literary evening with Prof Charles Briffa will be held at 6.00 pm, 31 May 2019, at the Oratory of St John's Co-Cathedral to commemorate the life of Brother Louis Camilleri FSC (pictured). The talk will be accompanied by songs from Ethan Attard, a class pupil from De La Salle College (Malta), accompanied by organist John Anthony Fsadni.
Everyone is invited to attend.
IMPORTANT
Guests are kindly requested to refrain from wearing stiletto/narrow heels.
The use of flash photography and/or video-recording is strictly prohibited.
The Spiritual Identity of a Brother
The lecture will focus on depicting aspects of Br Louis's mental framework that contributed to his deep spirituality. This will mainly be done through an analysis of some of the Brother's spiritual writings. The main task of the lecture is, therefore, to show how this great man carried within him the spirit of the Lasallian Institute – a spirit of Christian faith and spiritual zeal, which animated his life as he offered himself completely to God for the service of others.
Br Louis epitomises this Lasallian spirit. Throughout his life, after feeling the Christian call, he was committed to living according to the gospel, promoting Christian values and working to provide a quality education (compatible with those values) to the poor and the young – the "poor" is taken in a wide sense to include all those destitute financially, socially, emotionally, and psychologically. He endeavoured to develop new aspects to meet the needs of contemporary education, and so he focused on the Lasallian vocation to commitment and togetherness. The writing of his prayers was part of his personal vocation to make Christ present in today's world. His writings show him in solidarity with the poor and that he firmly believed in the living presence of God.
Every facet of Br Louis's life shows him with a determined personality, unafraid since he carried the love of God within him – even when he came face to face with the Nazis in France during the Second World War.
Prof. Charles Briffa