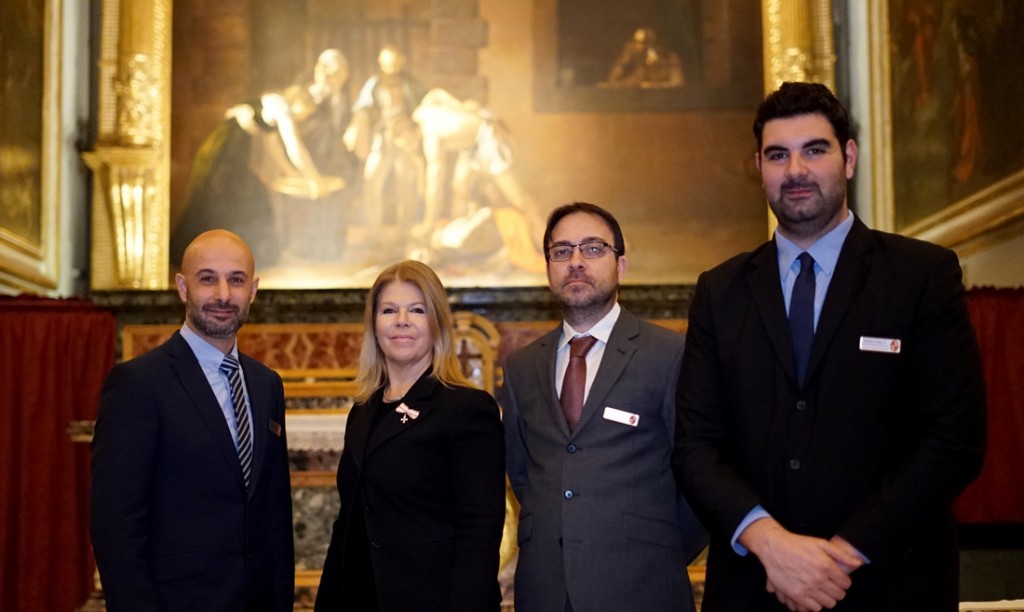 New Employees with The St John's Co-Cathedral Foundation
Over the past year, The St John's Co-Cathedral Foundation has employed various people to strengthen its human resources in preparation of the New Museum project which is scheduled to open in 2020.
With the Caravaggio Wing being targeted to open in 2019 and the stone works and renovations already in full swing, the Foundation has been preparing to its human resources. Our new Operations Manager, Ian Camilleri was recruited early last year to continue the good work of his predecessor. He was immediately roped in on to oversee one of the major projects of the Foundation: the ventilation control system of the Crypt of the Grand Masters, amongst other projects.
In May 2018, Stephen Deguara joined forces coming from a Marketing background, as a PR, Sales and Marketing Manager to head the Marketing department and prepare for the launch of the different phases of the New Museum. Marketing took an important role at St John's Co-Cathedral and Stephen adds depth in this already very dynamic aspect. Thus, his responsibilities also include the promotion of St John's Co-Cathedral via different offline and online channels.
In September 2018, Kevin Attard was engaged as a Human Resources and Administration Manager to structure the Foundation's employees. Kevin brings in a wealth of experience in a new role within the Foundation and with his knowledge the restructuring and procedure aspects of the day-to-day work take on a more professional setup.
A General Hand has also been employed since the day to day works at St John's Co-Cathedral have increased with the continuous jobs and ongoing projects. John Taylor joined us recently, to work closely with the Operations Manager to assist in daily maintenance work are managed and executed to a high standard.
Moreover, new custodians were recruited and trained to handle bigger tourist visits during the year. During the past year, various Health and Safety Courses were held for our personnel.
The restructuring will take the Foundation to a different level of human resources in time to cater for the larger day to day running of the museum. The details along with the studies which have shown more interesting features on the history of St John's Co-Cathedral will be showcased with projections and other didactic means. This will help whoever is visiting to live and understand the hardships of the artists who helped make what St John's Co-Cathedral is nowadays.
Together with the Caravaggio wing, the Tapestry chamber, the Silver vaults and the Choral Books section the Museum will expand to meet the technological needs and the search for understanding of the modern visitor.