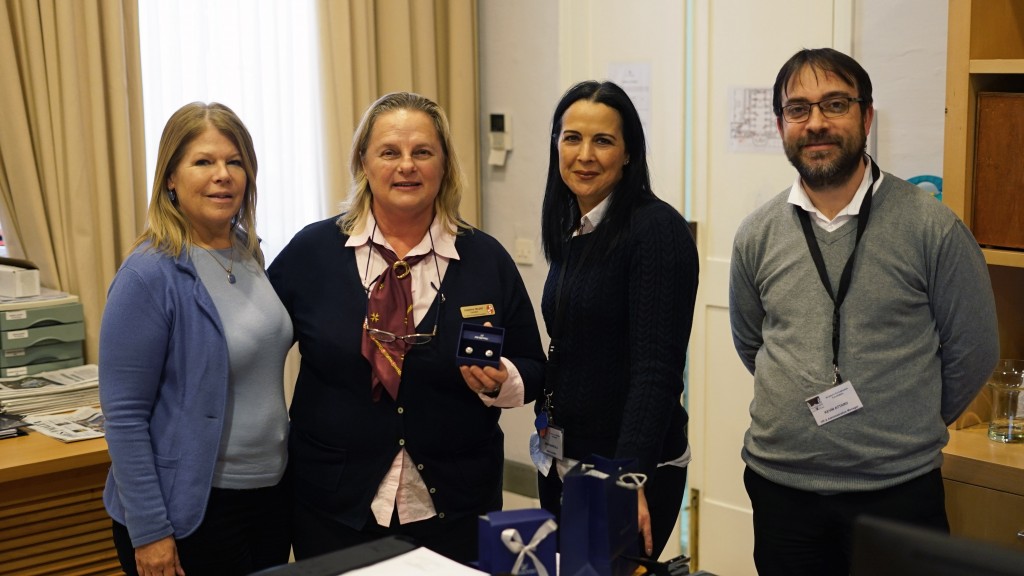 Josephine Micallef Retirement
We thank our custodian Josephine Micallef (Joyce) for the service rendered to the many visitors of St John's Co-Cathedral. Join us in wishing Josephine all the best for her retirement.
On behalf of the Foundation a small gift was presented to Ms Micallef to thank her for the service provided to St John's Co-Cathedral.