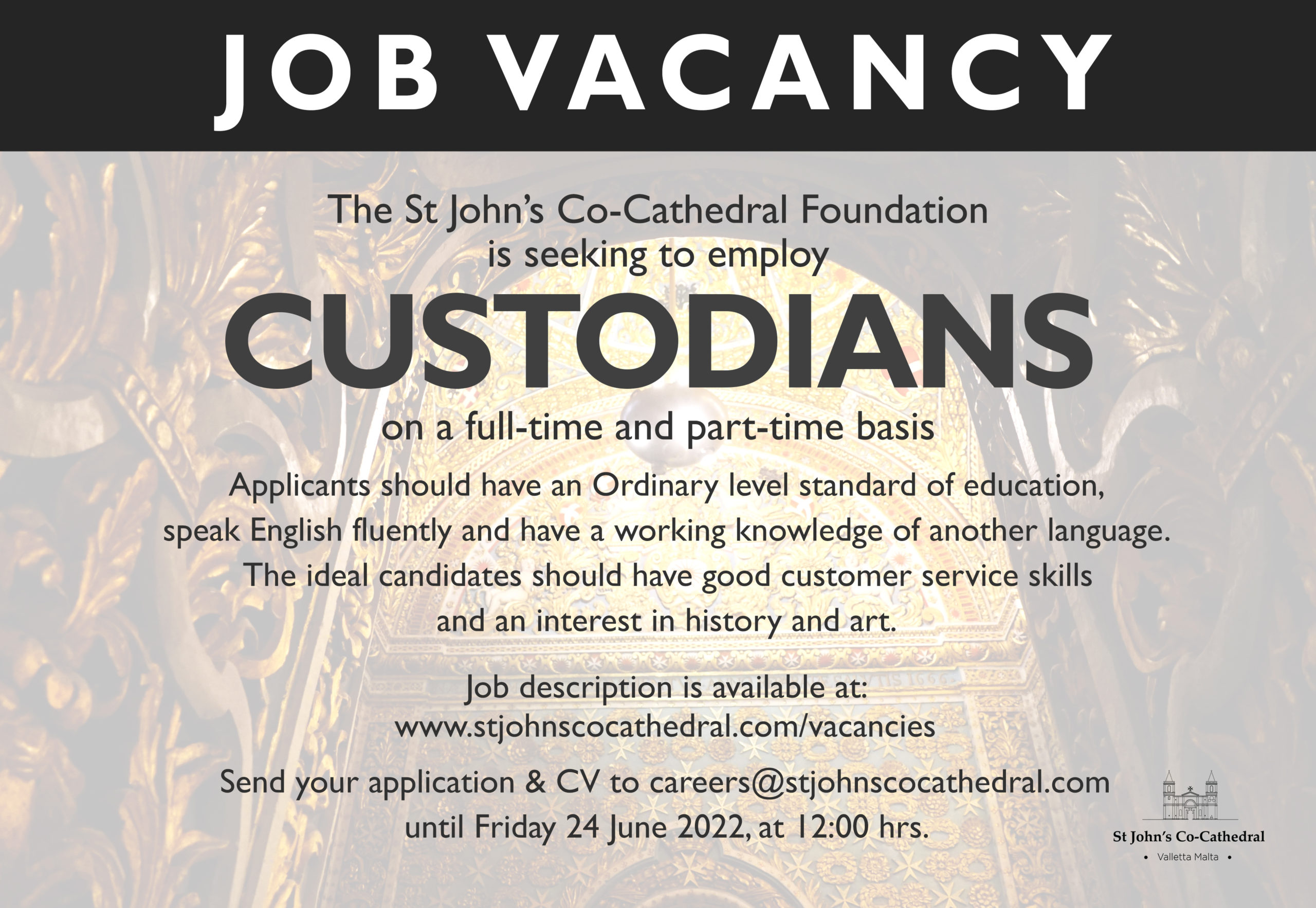 JOB VACANCY: CUSTODIANS ON FULL-TIME AND PART-TIME BASIS
The St John's Co-Cathedral Foundation invites applications for the post of custodians on a full-time and part-time basis.
Applicants should have an Ordinary-level standard of education, speak English fluently and have a working knowledge of another language. The ideal candidate should have good customer service skills and an interest in history and art.
Job description is available from here.
Send your application & CV to [email protected] until  Friday, 24 June 2022 at 12:00 hrs.