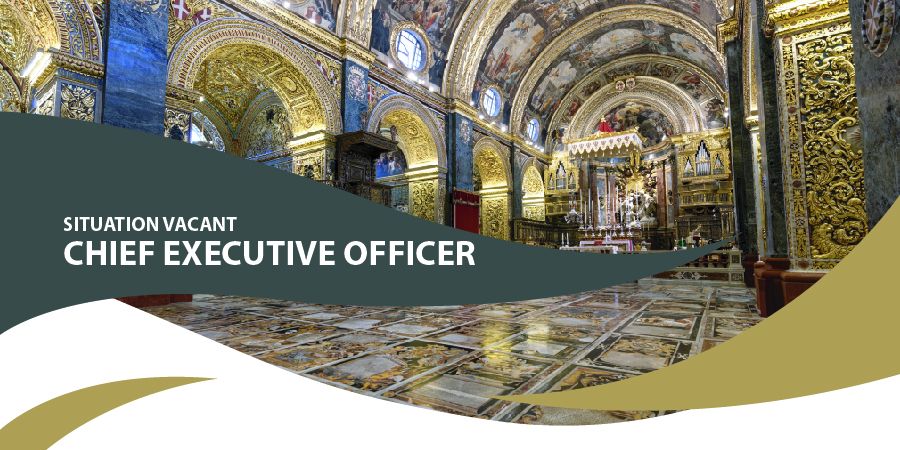 Situation Vacant | Chief Executive Officer
The Chief Executive Officer is responsible for implementing the strategy set by the Council of the Foundation. He/she will be responsible to manage the site as a place of worship and as a cultural site.
Applicants should possess a recognised Bachelor's degree in either Project Management or Management Studies or Business Administration or Accountancy; or hold a recognised comparable professional qualification, with at least 5 years experience; or be in possession of a proven managerial experience of at least 15 years.
Applicants are to send their application together with a detailed curriculum vitae in a sealed envelope marked 'Application – Chief Executive Officer' not later than Tuesday 14 December 2021 at 12:00 hrs. Applications are to be addressed to:
The President
The St John's Co-Cathedral Foundation
St John Street, Valletta VLT 1156
Applications should be sent by registered mail or delivered by hand.
Position Description is available on request by email: [email protected]
or at The Foundation's Offices, St John's Co-Cathedral.